The Top Selling Land Development Suburb in Perth is... Baldivis.
 Congratulations Baldivis.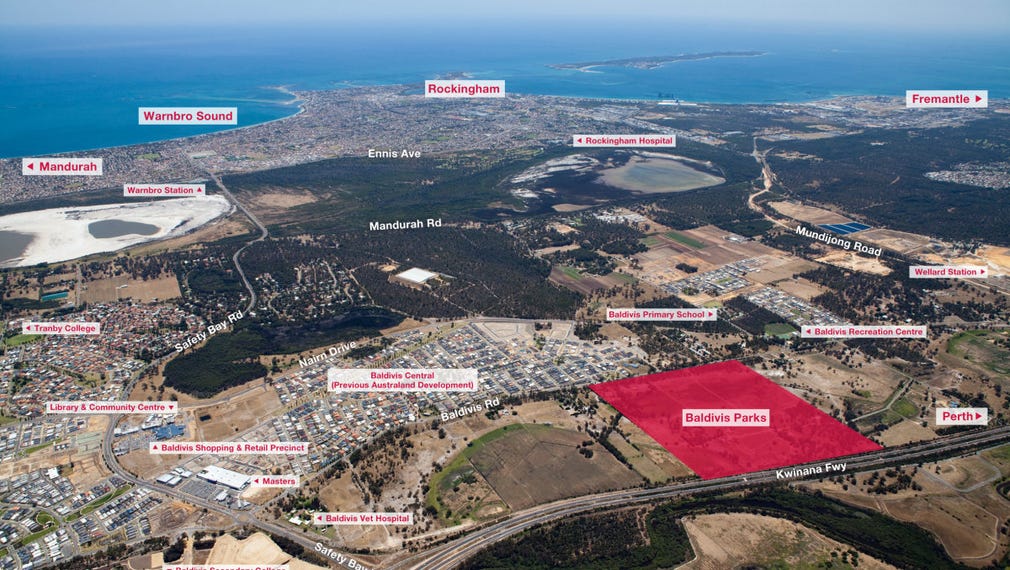 According to recent data research by REIWA, Baldivis is the number one Perth suburb for land development activity and land sales following rapid growth over the last decade.
It is also ranked number one for first home buyer activity and number two for b, behind Canning Vale.
Stewart Darby, Executive Manager of Research at REIWA, said data showed that Baldivis lead most of the measures around land and housing activity.
"One of the more interesting features to come out of Baldivis' ten year data analysis is the significantly greater level of land sales compared to final lot approvals between 2003-04 and 2005-06."
"This was due to a high level of speculative re-selling, which saw lot owners in Baldivis take advantage of rapidly rising land prices," Mr Darby said.
Median lot price in the area lifted from $91,500 in 2003 to a high of $235,000 by June 2007, before plummeting to $175,000 in June 2009 as the effects of the Global Financial Crisis (GFC) took hold.
The speculative activity boom also extended to the development of new housing with Baldivis ranking fourteenth in the Perth metro area in 2007-08, up from 50 in 2006-07. Mr Darby said this was caused by speculative builders trying to "off-load new dwellings".
Speculative re-selling in Baldivis peaked in 2005-06 with 964 land sales despite there only being 626 final lot approvals.
"Today, land prices in the area have recovered, but have not yet returned to the highs of 2007, with the latest June quarter median for the area sitting at $225,000."
"In the post GFC era there has been more orderly and increasing activity without the speculation, with land prices hitting an affordability ceiling lifting Baldivis back to the top of the pile," Mr Darby said.
~
Article Source: REIWA
Interested in seeing what house and land packages are currently available in Baldivis? Click here.